The objective of this course was to take inspiration from movie stills and recreate them in some interesting way. 
Movie Inspiration: Groundhog Day
I really wanted to show Phill's transition throughout the film, so I decided to split the portrait into two. 
Materials: watercolor, color pencils, Procreate.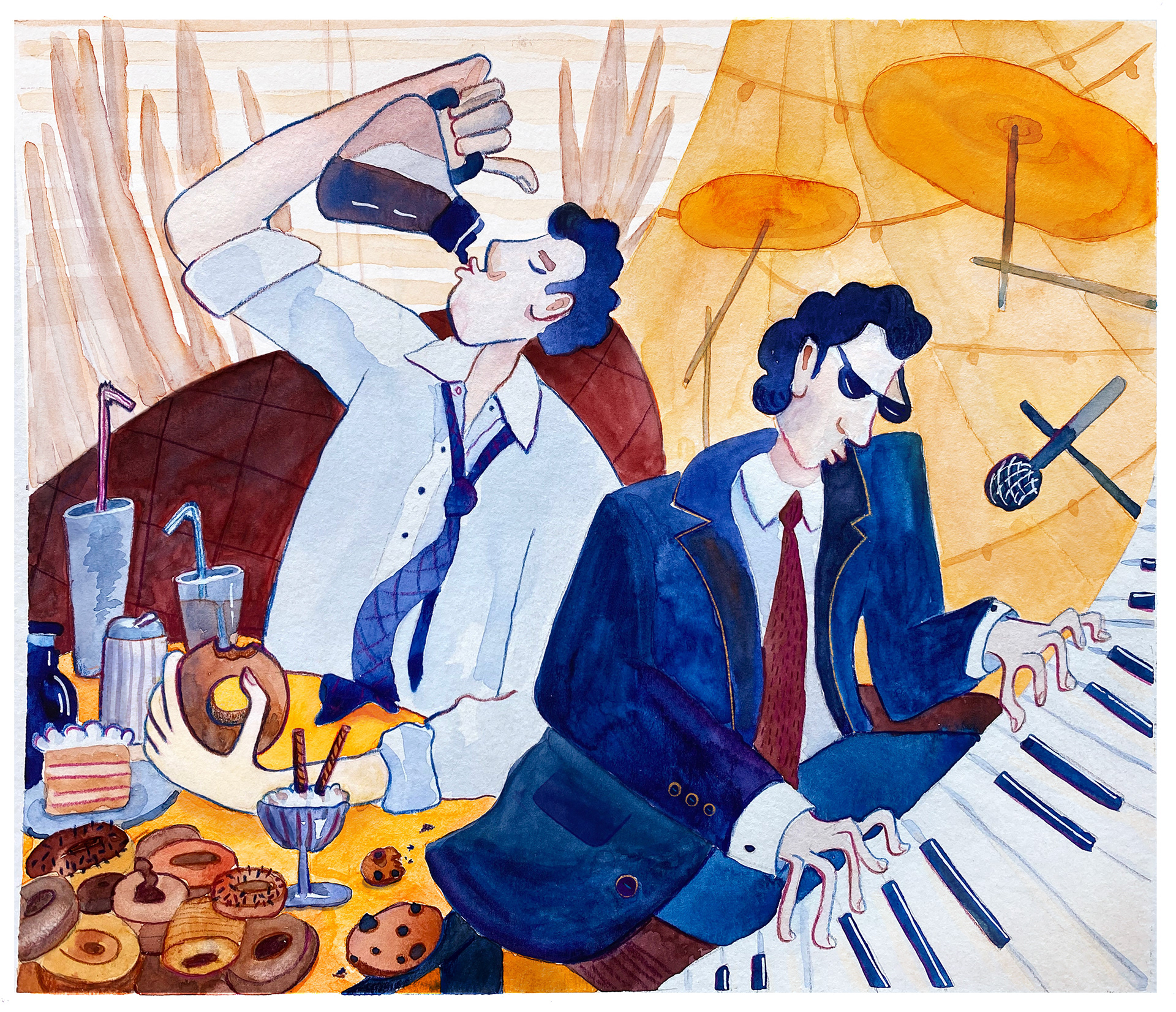 Lesson 2: Composition with 2-3 people. 
Movie Inspiration: Django Unchained.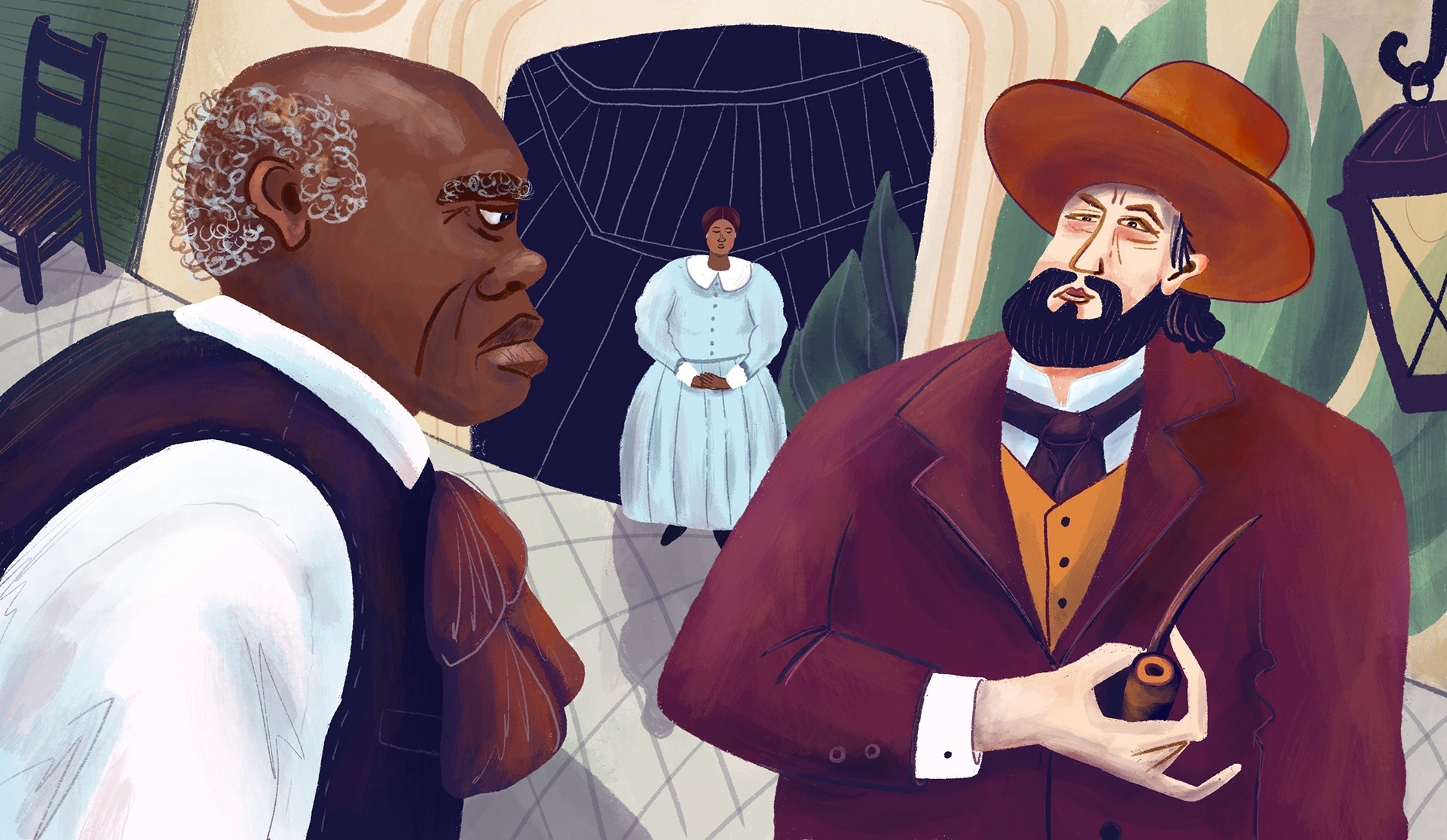 Movie Inspiration: Alice in Wonderland
Materials: acrylics, color pencils, photoshop.
Lesson 4: Architecture and Interiors. 
Movie Inspiration: Down with Love